NO MORE DONATIONS FOR THE CLUB AUCTION AT THE CLUB
Important Membership information:
This letter and renewal form is for anyone who did not submit their renewal application for 2018.   Renewal 2018 Information   Membership Renewal Form Please click to open and print.
These pictures were taken at the club during the April 14th clean up day.  Nine people showed up to clean outside and inside the club and range.  There is a picture of our new 200 yard range which will be worked on once the grounds dries and unfreezes.
CANCELLED!  If you bought tickets, please contact the person you bought them from for a refund!
Northern York County Rod & Gun Club Fishing Derby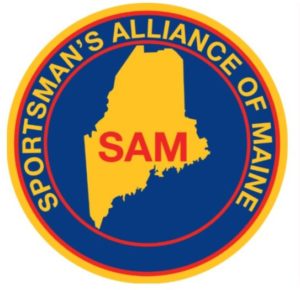 Check out the upcoming events in the sidebar!
~~~~~~~~~~~~~~~~~~~~~~~~~~~~~~~~~~~~~~~~~~~~~~~~~~~~~~~
All members must fill out a membership renewal form each year.
Click to download and print Membership Renewal Form .
~~~~~~~~~~~~~~~~~~~~~~~~~~~~~~~~~~~~~~~~~~~~~~~~~~~~~~~~~~~
Club Meetings
First Friday of every month 7:30 PM at the Club House
NYCRGC, Lewis Hill Road, PO Box 186, West Newfield, Maine 04095
Questions? Please call:
President Lou Polianites at: 793-8556
or
Sylvie Lamontagne  207-247-3053

Some of the activities we offer:The purpose of the Northern York County Rod and Gun Club is to promote the propagation and conservation of fish and game, to protect the same by prevention of pollution in the lakes and streams of the State of Maine to encourage outdoor recreation, to teach proper firearm safety, to instruct novices in the art of fishing and handling of boats and canoes, and to propose legislation conductive to the best interests of fishing and hunting in the State of Maine
Youth activities, open water fishing derbies, skeet shooting, youth shoot, hunter safety classes, ice fishing derbies
Community Involvement
Holiday food baskets,  Christmas toy collections, Acton Fair, Conservation Camp Scholarships, building rental/usage
Annual Events
Auction * Pig Roast * Gun Raffle * Running Deer Shoot * Skeet Shoot * Club Christmas Party