Sad news: Member Kevin Mohan recently passed away. Once we know the time/date of any arrangements, we will update.
February 16, 2019 NYCRGC Fishing Derby
We had a great day weather-wise. We had 22 people sign in for the derby. Robin Thayer was the adult winner with a bass at 2.6 pounds. She donated her winnings back to the club.
The kids 1st place – 2 1/2 year old Marley Pillsbury 1.10 pound
pickerel
2nd place 4 year old Casen .88 pound
pickerel
3rd place Nason with .86 pound pickerel.
Safety improvements have been made at our skeet field range which is now open to our members.
Berms have been made, new shooting tables and wire target stands are there to attach paper targets to.
Range is measured in 25 yard increments to 100 yards.
No wood, metal or glass targets allowed.
All club rules apply. Be safe, enjoy the range and please take out what you bring in. Keep your club range clean.
These pictures were taken at the club during the April 14th clean up day. Nine people showed up to clean outside and inside the club and range. There is a picture of our new 200 yard range which will be worked on once the grounds dries and unfreezes.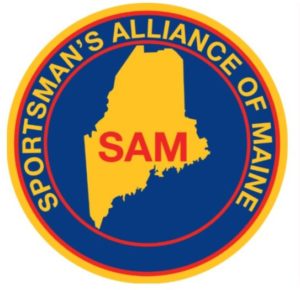 ~~~~~~~~~~~~~~~~~~~~~~~~~~~~~~~~~~~~~~~~~~~~~~~~~~~~~~~
All members must fill out a membership renewal form each year.
Click to download and print Membership Renewal Form .
~~~~~~~~~~~~~~~~~~~~~~~~~~~~~~~~~~~~~~~~~~~~~~~~~~~~~~~~~~~
Club Meetings
First Friday of every month 7:30 PM at the Club House
NYCRGC, Lewis Hill Road, PO Box 186, West Newfield, Maine 04095
Questions? Please call:
President Lou Polianites at: 793-8556
or
Sylvie Lamontagne 207-247-3053

Some of the activities we offer:The purpose of the Northern York County Rod and Gun Club is to promote the propagation and conservation of fish and game, to protect the same by prevention of pollution in the lakes and streams of the State of Maine to encourage outdoor recreation, to teach proper firearm safety, to instruct novices in the art of fishing and handling of boats and canoes, and to propose legislation conductive to the best interests of fishing and hunting in the State of Maine
Youth activities, open water fishing derbies, skeet shooting, youth shoot, hunter safety classes, ice fishing derbies
Community Involvement
Holiday food baskets, Christmas toy collections, Acton Fair, Conservation Camp Scholarships, building rental/usage
Annual Events
Auction * Pig Roast * Gun Raffle * Running Deer Shoot * Skeet Shoot * Club Christmas Party