Northern York County Rod & Gun Club
*Club meetings are held on the FIRST FRIDAY of the month – board members and officers meet at 6:30 pm, followed by the general members meeting at 7:30 pm. (If we need to change the day of the meeting, we will try our best to get the word out via email or telephone.) 
**Election of Club Officers and Board Members was held at our monthly Club meeting on December 3, 2021. The results of the election are as follows:

Officers:
  President – Tom Cafferky
  Vice President – Shane Lamontagne
  Secretary – Sylvie Lamontagne 
  Treasurer – Romeo Fortin
Board Members: 
  Bruce Ballard – Chairman
  Todd Corriveau
  Jared Harvey
  Bruce Hill
   Ray Hill 
* Sad News – long time club member, Dick King passed away.  There will be a memorial service in his honor at the Veteran's cemetery in Springvale on Tuesday, July 19 at 11:00 am.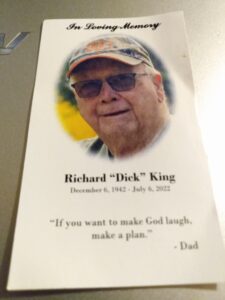 **We have the money raffle tickets available to sell and we need people to help us sell the tickets.  The Prizes are $1000, $500, $250, $100, $50.  The winners will be drawn at the annual Christmas Party in December. If you are interested in helping out the Club and selling tickets, please call Romeo

207-712-5525

.

>> The club's Long-Range is now open to members.  Shooting tables (wooden wire cable spools) have been put out at 50 yds, 100 yds and 175 yds (bring your own stools).  Targets are to be set  directly in front of and at the base of the berm. The range is measured in 25 yd increments to 175 yds. Use the access road by the club house.  You can drive out to the shooting stands,  (4wd vehicle recommended). No wood, metal or glass targets allowed. All club rules apply.  Be safe, enjoy the range and please take out what you bring in.  Keep the range clean! PLEASE NOTE: *Fall of 2022 – The range is being upgraded and worked on intermittently. During work times, the range may be temporarily closed for shooting activities.
Membership Forms
Updated membership forms have been uploaded HERE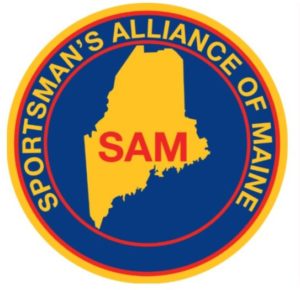 ~~~~~~~~~~~~~~~~~~~~~~~~~~~~~~~~~~~~~~~~~~~~~~~~~~~~~~~
All members must fill out a membership renewal form each year.
Members are asked when they fill out their new membership renewal, to please read the Range Rules. Then, Once you have read the range rules and understand them, please sign the bottom of your membership renewal form saying you have read the range rules and understand them.  This is part of renewing your membership of the club.
CLUB Range Rules-January, 2022
Click to download and print Northern York County Rod and Gun Club Membership Renewal Form_1.
~~~~~~~~~~~~~~~~~~~~~~~~~~~~~~~~~~~~~~~~~~~~~~~~~~~~~~~~~~~
Club Meetings
First Friday of every month 7:30 PM at the Club House
NYCRGC, Lewis Hill Road, PO Box 186, West Newfield, Maine 04095
Questions? Please call:
Sylvie Lamontagne  207-247-3053

Some of the activities we offer:The purpose of the Northern York County Rod and Gun Club is to promote the propagation and conservation of fish and game, to protect the same by prevention of pollution in the lakes and streams of the State of Maine to encourage outdoor recreation, to teach proper firearm safety, to instruct novices in the art of fishing and handling of boats and canoes, and to propose legislation conductive to the best interests of fishing and hunting in the State of Maine
Youth activities, open water fishing derbies, skeet shooting, youth shoot, hunter safety classes, ice fishing derbies
Community Involvement
Holiday food baskets,  Christmas toy collections, Acton Fair, Conservation Camp Scholarships, building rental/usage
Annual Events
*Auction * Pig Roast * Gun Raffle * Club Christmas Party