A Spring Clean-up of the clubhouse grounds was held on Saturday, May 7, from 9 – 11 am. We had ~ 12 volunteers show up to help us out. Because of all the help and support, we were done in about 2 hours.  We got a lot accomplished, including putting up a new club sign at the front gate.  Yea team! Pictures are posted on  the "Photos Of Club Happenings" page.
Map & Compass Course, 4/16/2022 – an instructional course covering the basics of using a compass and map reading was held at the club house on Saturday, April 16th.  There were 17 people who attended. Dave Duguay  from the club  was the instructor. The course covered; parts of a compass, magnetic north, true north and declination, how to use a compass only to enter and leave the woods, topographic maps, and using the map and compass together. The course also include a practical field exercise requiring students to navigate through the woods to find a predetermined target using only a compass.
The Club held an Ice  Fishing Derby, Saturday, 2/19/2022 at Rock Haven Lake, West Newfields.  The winners of the children's division were: 1st prize Colby Morrel 20.5 inches, 2nd prize Jason Smith 19.5 inches, 3rd prize Gabe Boutilier 18.0 inches.  The winner of the adult division was Danielle Taylor; $300.00 Cash prize winner, for a 4 pound 9 oz fish.   *Photos of the derby are on the "Photos of Club Happenings" page. Thurston Peters Sugar house donated Maple items which were given out to the kids who caught a fish. Dick Lush won the 50/50 raffle of $38.00 and donated it back to the club.  Thanks to everyone for their generous support and donations.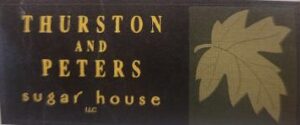 -The February Club Meeting (Feb 04, 2022) was cancelled because of bad weather.  A makeup meeting for the club officers and board of directors was held on Wednesday, Feb. 09. 
-Our January Club meeting (Jan 07, 2022) was cancelled because of a snowstorm. A makeup meeting for the club officers and board of directors was held on Monday, Jan 10.
Sad News:  Long time club president, Lou Polianites passed away in May, 2021 after being ill.  He will be greatly missed.  
Northern York County Rod and Gun Club By-Laws
*Please click on links below to read meeting minutes.  They are in PDF format and should open without a problem.***
2022 Meeting Minutes
4:01 Board of Directors Meeting
2021 Meeting Minutes – **Note, due to Covid-19 concerns, the first club meeting for the year was not held until June, 2021. 
The results for Fall Festival held on Saturday, October 23, 2021: -Bill Surette was the 50/50 winner.  BB Gun was won by Sam Drum.  Money Raffle tickets were sold.  Thank you to Todd and Lynn Corriveau, Steven Franz, and Romeo Fortin for manning the table at the festival.
The Club Christmas Party was held on Saturday, December 11, 2021.  The money raffle prizes were drawn at the Christmas Party, and three people were drawn from the club tickets.
– The winners of this year's Club money raffle prizes were: Steve Romney- $1000, Annette Dodge- $500, Bruce Hill- $250, Bill Thorpe- $100, Sue Brawn- $50.
– The winners of the club ticket raffle were: Bruce Hill- $150, Bruce Ballard-$100, Viola Corriveau- $50.